Today, October 18th 2017, marks the Second International Day of Action against contract cheating. I am very happy to take part in this concerted event and make aware of various types of cheating amongst students. Since this is an international operation, unlike most of my previous blog posts this article will be in English.
(foto: students taking life easy by cheating contracts?; © Fotolia No. 26358440S by creative studio)
Student life
Let's face it – studying is hard, and I clearly don't mean the partying part of it which can take its toll of course! 😉 From my own experience as a full-time student living on my own in a huge brand-new city with hardly any friends or contacts what so ever learing was a lot of work. And there were "distractions" in the form of being forced to work part-time jobs, looking back I might also put it like that: it was poorly paid slave work, period! Also, family members falling seriously ill, living stressed out and unhealthy myself and friends committing suicide did not help my study efforts most of the time. It often was no fun. At all.
When life hits you full on in the face, repeatedly, it can be all that tempting to give in to various "helpers" and services floating around university life. Although I was not tempted myself cheating my way through university, I wondered every now and then if I am doing everything correctly, for instance when it happended that I needed to ask an older peer for advice.
What is contract cheating?
Starting with the not so obvious part: Contract cheating is NOT merely getting help! Getting something explained one more time or discussing exam questions with peers for training purposes is not considered cheating. Yes, you are working together on something you will have to reproduce on your own when the time comes and you'll sit at your exam sheets. Still, I call that learning.
Cheating your contracts goes way beyond that: It is considered getting someone to do your work, either a paid or unpaid help. From writing or massively revising essays and reports to building models and research setups, doing coding for you, taking an (online) exam for you … you name it! Anything YOU have to prepare or do for your studies but let someone else do instead is contract cheating!
Contract my a§$!
Unlike in the USA studying in Europe is very cheap: The "only" thing you have to come up with regularly is your own living expences, besides that there are hardly any studying fees to pay. Therefore most students don't need to take up a huge loan, although certainly a lot of students have to work on the side to make ends meet. So your main job as a student really is studying!
In Austria Universities of Applied Sciences (Fachhochschulen, FH) do set up an actual contract with their students guaranteeing their proper education (Ausbildungsvertrag). Universities not so much, but by law it is still a contract of sorts with them as well. Question: Are we sure students understand the contract?! Working in the field of Science Counselling for more than 5 years I did heard students complain institutions don't care that much anyways. Possibly students think: If they don't care about us, we don't care about their rules (we only know half of anyways).
Tackling contract cheating
Focussing on the individual process of learning and learning outcomes might be a good way to go: Currently students and universities alike are more focussed on getting an exam done or getting a diploma issued than being focussed on the actual benefits of learning, writing and doing science! If the progress seems to be not that valuable to institutions why should it be valuable to students?! Students would be more involved in the whole process of studying and value their own progress so much more. Single mishaps of negative exams would not be so hard to swallow as students could gain a ton of insight into their learning style and self-effectuation. For that journey, providing them with more free and easy-to-get-help like writing centers and peer-counselling would be highly appreciated and so helpful. Therefore contract cheating would have to go down, no learning effect at all to gain there, but a lot of money to waste.
Also, university teachers must be re-established to being regarded no less equal than researchers. No wonder some are not giving their all providing a good service to their students when multitasking and 12 hours+ days has become normal, plus little pay and no praise for good lectures. If the progress of each student is important (or more important than grades) there is more fun involved as well making it more interesting to interconnect with your students.
Finally, we, the institutions, should be more open and clear about WHAT actually we are providing for students and what is expected of them "in return". Unfortunately, so many rules of good scienctific practice stay implicit … until students do something wrong. Clearly, in Austria one big step in the right direction was the already highly anticipated amendment of the University Law (Universitätsgesetz, UG2002) in early 2015. For the first time ever academic ghostwriting and plagiarism are outlawed. Cracking down harder on contract cheating can also be a means to an end, admittedly not my preferred one.
To reach the goals mentioned Austrian institutions will also have to establish a more "adult" way of dealing with the needs and wants of students, seeing them more as our clients needing high-quality services and their future than annoying brats that disturb the good scientists working. On the other hand, students will have to find studying to be more than an expensive job they have to pay for and university teachers as their mentors and enablers instead of someone only regurgitating facts.
Some sources concerning contract cheating
If you and/or your institution are planning on getting a grip on contract cheating in the future, consider participating for this international awareness week against contract cheating next year. Register here!
Get inspired by actions against contract cheating today and throughout the whole year by following these hashtags in social media:
#excelwithintegrity
#defeatthecheat
#contractcheating
Clearly, one of the most renowned researchers working on contract cheating is Thomas Lancaster. You can find many articles on this topic on his blogs.
These sercives might interest you! (in German)
Counselling for academic texts, citations and plagiarism prevention (in Vienna and online)
These articles might interest you as well! (in German)
Already earlier this year I did write a more detailed article on what contract cheating is. If you are interested in reading it in English, please let me know.
Article by Natascha Miljković,October 18th 2017
© all texts: Dr. in Natascha Miljković, Agentur Zitier-Weise, 2012-2017.
© figures/fotos: as provided.
Den Plagiatpräventions-Blog der Zitier-Weise als E-Mail lesen
Mit einem Feed-Reader abonnieren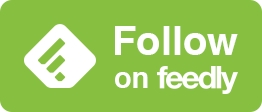 Der Wissenschaftlichkeits-Blog von Natascha Miljkovic ist lizenziert unter einer Creative Commons Namensnennung – Nicht kommerziell – Keine Bearbeitungen 4.0 International Lizenz. Wenn Sie über diese Lizenz hinausgehend Erlaubnis zur Verwendung meiner Inhalte haben möchten, können Sie diese sehr gerne unter www.plagiatpruefung.at/kontakt anfragen!