After years of numerous more or less openly announced suspicions and accusations of Russian businessmen and politicians have been fraudulently obtaining their university degrees, some people just about had it. Since plagiarism and fraud is a thread to all people working in academe and science, there must be a "cure" found to end this decline in academic credibilty. So a group of scientists, journalists, anti-fraud activists and other volunteers came together in 2013 and founded the NGO "Dissernet". In their aanifesto they declare their goals to be a clensing of the Russian academic system of all fraud, especially when it comes to plagiarism in dissertations and habilitations approbated since the 1990ies.
I have had the pleasure to met my inteview partner Andrei Rostovtsev during the International Plagiarism Conference in Brno (Czech Republic) this spring. He is one of the founding fathers of "Dissernet". Since 2013 he and his colleagues are eagerly working on reaching mentioned goals, and very successfully so! According to the "Dissernet" website between 2013 and 2016 more than 5600 suspicious documents where checked and 1300 of those were so bad, the "Dissernet" reports brought justice to the culprits.
Prevention of plagiarism is a major part of my own profession since 2010. So it comes as no surprise whatsoever that I know of "Dissernet" for a long while already and I am glad I finally have the chance to present their work on my blog!
What the Dissernet founder has to say – The interview
Natascha Miljković (NM): Andrei, many thanks for accepting my interview request! As a physicist and mathematician, what was your personal motivation behind founding this internationally well-established platform "Dissernet" originally?
Andrei Rostovtsev (AR)/ Russian NGO "Dissernet": Natascha, thank you very much for your invitation to the interview. In everyday life I see how universities are degrading in my country, the level of medicine is lowering, the economics is decaying and people are getting poorer, law is violated severely and politics get crazy. In many cases this has one main reason. Namely, the corresponding administrators have made their fast careers based on trickery and in particular many of them have purchased scientific degrees.
We found the scientific fields with the largest number of fake diploma and dissertations are pedagogy, medicine, economics, law and political sciences. What we do is a large-scale sociological experiment and this makes fans for any explorer involved in this mega-project.
(Foto: One of the founding fathers of the Russian NGO Dissernet, Andrei Rostovtsev;
(c) A. Rostovtsev publicly available on Russian Wikipedia page)
NM: Your "Dissernet Manifesto" states very clearly that all of you work voluntarily, uninfluenced and without an authority to report to. Can you give the readers a short overview on how "Dissernet" works, for instance how do you get the manuscripts, who does plagiarism checks on them and who gets the reports of the "Dissernet" findings in the end?
AR: So, we have a bit less than 1 Mio. dissertations checked. As a rule each dissertation has to have also a shorter version called autoreferat, which is available publicly and is indexed by the search machines. Our program  running 24/7 picks up one autoreferat after another and checks its text vs. other publicly available texts including other autoreferats.
Once it finds large-scale overlaps with other text sources it marks the autoreferat as a suspicious one. After that we get the full text of the corresponding dissertation from the library and make detailed checks. Finally the volunteers check whether the machine results are correct or not. Finally the result of this work ends up at the Dissernet webpage. We put up on the webpage one person daily. Since the machine is much faster today we have a long queue of about 5000 fake dissertations waiting to be posted on the web. Thus, even if the Dissernet project stops, the machine will pick up and publish cases of academic plagiarism many years after, day by day.
(Fig: Official Logo of the Russian NGO "Dissernet"; (c) Dissernet)
NM: Did you get help setting up your system by the activists from the German "Guttenplag/Vroniplag" platforms? They work on similar goals for German dissertations, serveral fraudster-politicians had to give up their position due to their findings in recent years.
AR: Yes. The Vroniplag was a prototype for our project. However, similarity between the German and Russian projects is very limited. In Russia no one administrator gave up the position due to the findings. This boils down to the reputational crisis in Russia.
NM: Based on the massive scale of your findings one must assume the whole Russian educational system is somewhat broken and it is clearly not only the doing of some outliers doing something wrong. You told me in Brno during the conference you think of it as a very deeply rooted network of fraud everybody knew and knows of. What are the authorities actually doing against academic and scientific fraud from now on? Are they willing to accept their neglectance to halt this development earlier?
AR: I think that the authorities would love to cope with this problem, but they can't. Why? Firstly, because of the corruption and some influential persons profit from that. Secondly, it is like an epidemy that has not been stooped in the very beginning. The following illustrate nicely this point: Once I was asked by one university rector to describe the situation in her university. I have prepared a quite detailed report. At the end she got very sad and finally said: "What should I do? I need to fire almost all professors from my university!" However, very little has been changed in this university since then.
NM: As far as I know "Dissernet" helpers do not work anonymously? Would you consider yourself and your colleagues to be especially brave people to take it up with an enormous problem like this?
AR: It is not correct, the majority of the Dissernet" helpers DO work anonymously. And there are a handful of persons who associate themselves with Dissernet openly. I do not think we consider ourselves like brave heroes. As I said the whole project is like a large-scale sociological experiment and doing it makes fans.
NM: Your big success has proven your vision right many times over already. Nevertheless, I imagine the assumed plagiarists and fraudsters must be really cross with you and your colleagues showing the world the truth. What was the most distressing experience dealing with the culprits?
AR: There are two different situations in the capitals Moscow and St. Petersburg, and in other regions. One could consider the situation in Moscow and St. Petersburg more or less similar to that in western countries, while the regional situation resembles middle age feudalism. So, for those who stay in capitals the most possible danger is a contact with police and justice.
The following story better describes the situation at the periphery of the country. A couple years ago I have supervised a diploma thesis on plagiarism search automatisation in a regional university. My student investigated different algorithms used to search plagiarism in texts. As an illustration she put the Dissernet picture showing the fake dissertation of the vice-governor. This leaked to the local newspapers and made the vice-governor very angry. He had even been threatening openly to the university administration, though he later apologized. However, in a week or two, when the noise calmed down, the diploma student disappeared and since then nobody knows what happened to her and where she is gone. I am afraid this is a criminal story.
NM: What do you consider the most dramatic downsides from plagiarism in academe and science world-wide?
AR: In case of our country the most dramatic consequence of tolerance to plagiarism is destruction of the reputational institute. So to say, people get used to lie to each other, to produce fakes daily and this is not limited to the academic world only. As an example we have checked a dissertation of an engineer who presented fake hypotheses of what has happened the Malaysian Boeing MH17 on Russian TV. As one could guess, his dissertation was also faked.
NM: In your opinion, what would be good short-term and long-term strategies to create a better system making universities produce better graduates?
AR: I think a keyword here is "transparency". The contract cheating is a kind of corruption at our universities. Basically any means to make the situation in universities more transparent would help.
NM: Finally I am very keen to know what major goals you and your colleagues would like to achieve with "Dissernet" over the next year or years?
AR: I keep saying that the major aim of the Dissernet project is to consolidate the scientific and expert community in the country.
NM: Thank you so much for taking the time to do this interview, Andrei! Keep up the good work and please do let us know how it's going!
AR: Natascha, thank you very much for this interview and for the chance you give to your blog readers to learn what we are doing at Dissernet.
If you want to know more about "Dissernet" and the work Andrei Rostovtsev and his colleagues are doing to keep Russian science "clean" I can recommend this video documentary!
Interview von Natascha Miljković, 13.09.2017.
© aller Texte: Dr. in Natascha Miljković, Agentur Zitier-Weise, 2012-2017. Für die Antworten der Interviewten sind ausschliesslich diese selbst verantwortlich/ Answers of interviewed persons give their own opinion exclusively.
© Abbildungen: wie angegeben / as mentioned.
Den Plagiatpräventions-Blog der Zitier-Weise als E-Mail lesen
Mit einem Feed-Reader abonnieren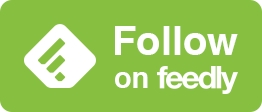 Der Wissenschaftlichkeits-Blog von Natascha Miljkovic ist lizenziert unter einer Creative Commons Namensnennung – Nicht kommerziell – Keine Bearbeitungen 4.0 International Lizenz. Wenn Sie über diese Lizenz hinausgehend Erlaubnis zur Verwendung meiner Inhalte haben möchten, können Sie diese sehr gerne unter www.plagiatpruefung.at/kontakt anfragen!